Naver Released an AI Secretary App
---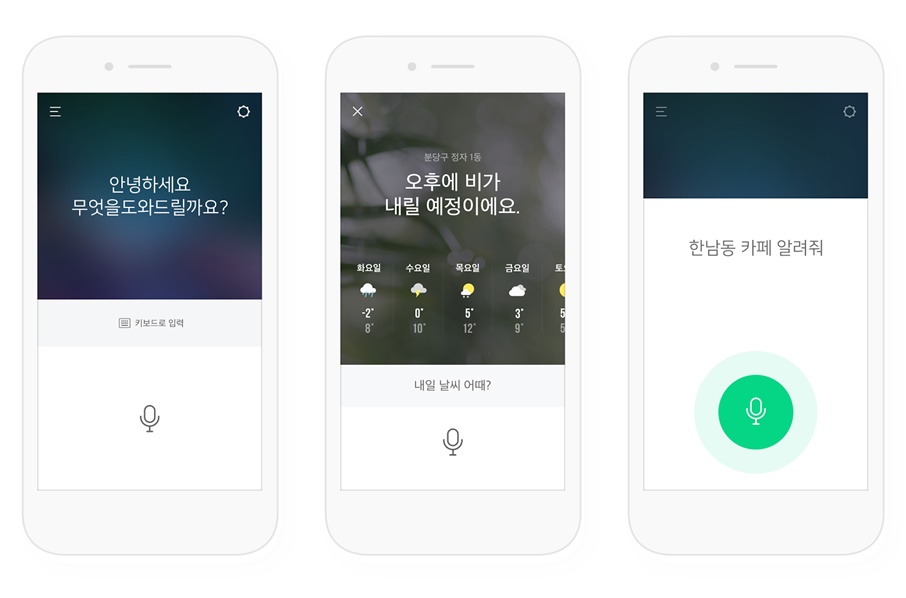 Naver will start a beta test of Naver-Clova, an AI secretary app, and kick off a full-scale AI experiment.
Naver launched Naver-Clova as a smartphone app to enhance user accessibility to AI secretary services, allowing users to use it conveniently regardless of which device or OS. It is expected that Naver will be able to broaden the service users and receive various feedbacks.
This app is an artificial intelligence secretary who can apply the AI ​​platform Clova technology developed jointly with Naver and Line to perform following tasks: information search, recommend music, translate, English conversation, and emotional conversation.
The biggest strength of Naver-Clova is information search. Not only can it give out correct information for the questions such as "when is Chu-seok(Thanksgiving) this year?" and "how much is 500 euros", but also it can 'recommend' something to questions such as "recommend a good restaurant in Hannam-dong" and "recommend an English fairy tale" based on calculated preference of the users.
Music recommendations also provide a unique experience. Users can make commands such as "I want to listen to exciting songs" and "Play female singer song from the 80's" and get what they want.
Not only does Naver-Clova have a translation feature with a command like "how do I say, 'how much is it' in Chinese?', but it can also help you practice English conversational skill. With just a simple sentence of "let's talk in English", it activates the English conversation mode.
In addition, users can interact with Naver-Clova using various emotions such as "sing a song for me", "I am lonely" or "I am bored." As you can see, there is great diversity of how one can make use of this app.
Considering that ​​AI secretary app enhances its quality over time with more and more data, users are expected to experience differentiated AI secretarial services that better suits their tastes.
At the same time, Naver plans to keep adding more features to the app and raise the intelligence level of it. Also, through various services such as 'Naver i', an interactive engine which is already undergoing beta testing, and 'AiRS', Naver will continue to enhance the performance of Clova.
---