SB Next Media Innovation Fund, a Naver – Softbank Ventures formed media fund, increased by 50 billion won
---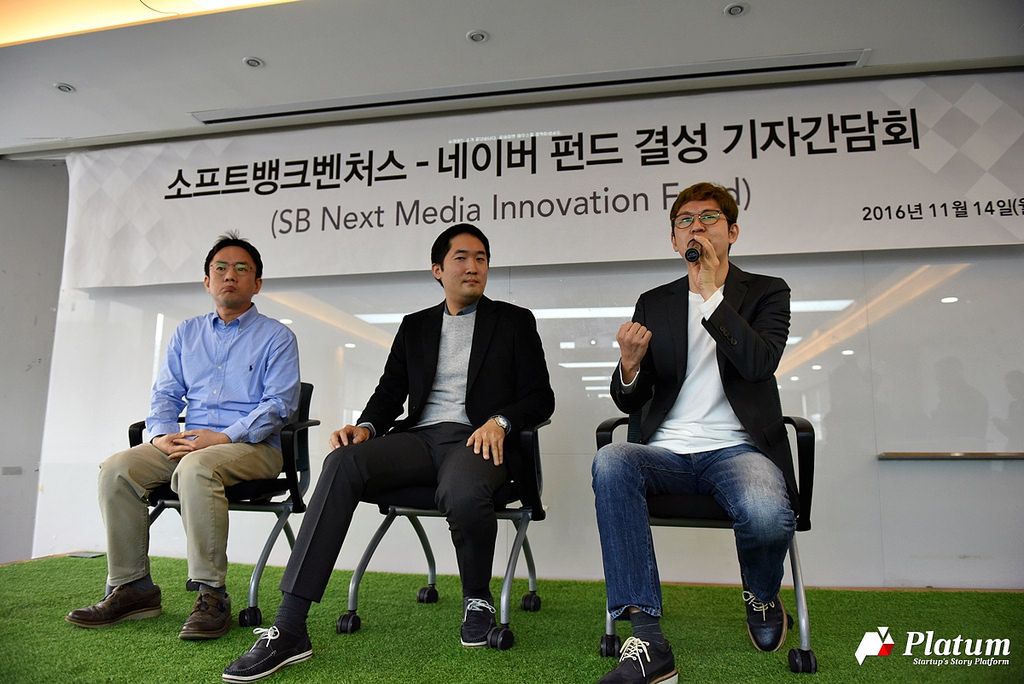 SB Next Media Innovation Fund, a fund formed by Naver and SOFTBANK Ventures specifically for media field added another 50 billion won.
This addition of 50 billion won was fully funded by Naver and the total fund size became 97.3 billion won. The fund was formed in November last year with a total of KRW 47.3 billion, including KRW 40 billion in Naver, KRW 4.5 billion in Softbank Ventures, KRW 2.3 billion in overseas investors, and KRW 500 million in Korean venture capital investment.
With the increase of the fund, SB NEXT Media Innovation Fund plans to expand its investment range to AI (artificial intelligence) field. The main investment targets are the original technology of the AI ​​field such as the new algorithm, the convergence technology which combines the AI ​​with the existing technology using the large amount of data, and application of AI for the general users.
Currently, AI technology companies that use deep learning algorithms and big data are growing fast. In US, more than 1,000 AI start-ups had appeared and invested more than $ 5 billion (about 5.7 trillion won). SOFTBANK VENTURES will accelerate the development of AI start-ups and fostering ecosystems that will revolutionize the global market as well as the US and Korea.
Lee Joon-pyo, a representative fund manager, said, "The AI ​​field is attracting attention as it is an industry that will lead the future change with unprecedented growth", and said, "we will continue to invest actively in start-up activities that are active in various fields."
Meanwhile, SoftBank Ventures Korea announced that its SB Next Media Innovation Fund has invested in ObEN, Inc. (ObEN), an artificial intelligence (AI) company and mobile web novel platform, Radish. There are several companies this fund has already planned to invest in, including domestic and overseas start-ups that provide communication platform with AI technology and an e-commerce platform centered on individual creators.
---