KakaoTalk Introduces Video Call and Chat Backup Feature
---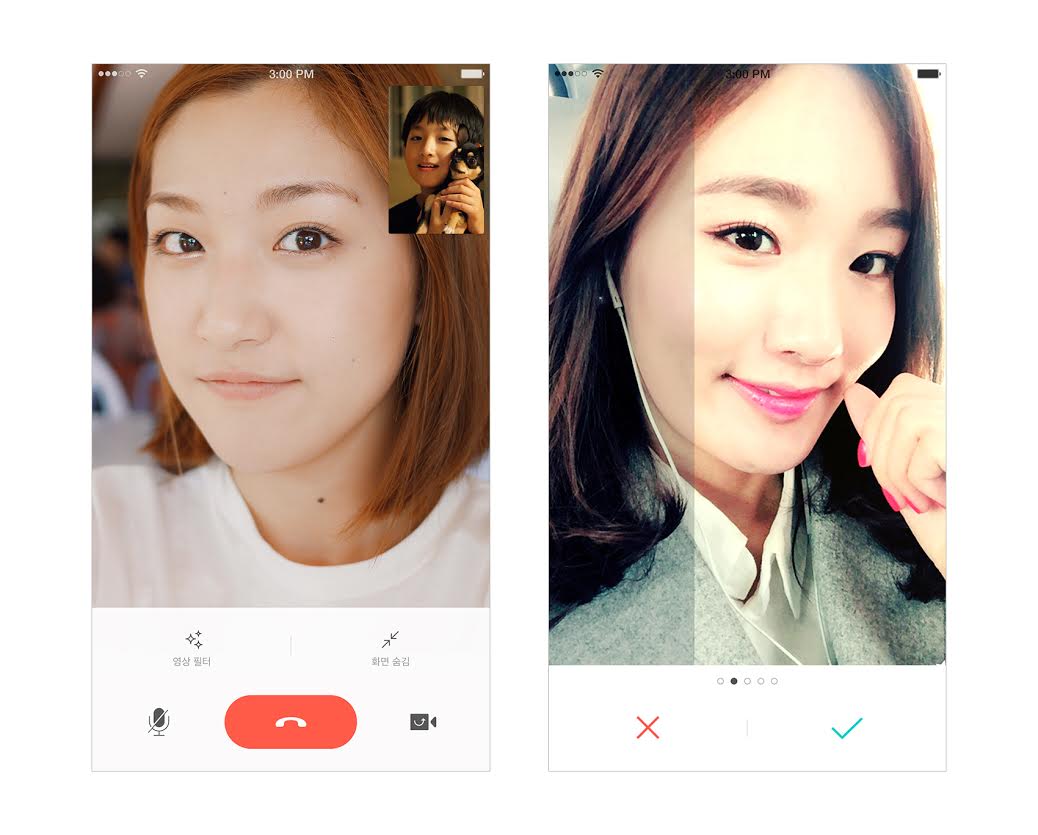 Daum Kakao Corp., provider of Korea's number one messaging app KakaoTalk, today announced the launch of Video Call, a video chat feature that will allow users to chat face-to-face with their KakaoTalk friends. Beyond the addition of Video Call, the latest version update also introduced the Chat Backup and Restore feature and KakaoTV, a mobile social video platform optimized for KakaoTalk users.
Video Call: Now chat face-to-face with friends on both Android and iOS!
KakaoTalk now adds video chat to its offering of communications tools, including text, emoticons and voice. KakaoTalk users on Android and iOS are able to chat with friends through video regardless of the mobile OS, heightening the real-time communication experience for users. When connecting through Wi-Fi, users are able to enjoy lengthy, long-distance conversations with friends, family and colleagues abroad for free, bringing people closer despite physical distances. The feature will also be of significant value to the deaf, who can sign with friends and family using Video Call.
Derrick Park, KakaoTalk's lead project manager, said "We hope the inclusion of Video Call will enhance intimacy among friends, family and significant others, allowing them a new and vivid connection," and added, "We will continue to follow our philosophy of putting the needs of our users first to improve their communication experience."
To start a Video Call, KakaoTalk users simply need to open up their friend's profile page and press the Free Call button. This reveals a secondary menu from which users can choose between the pre-existing Voice Call or the newly added Video Call. The Video Call menu can also be discovered in the chat room by clicking on the + sign on the left of the text box. When connected, users can simultaneously see oneself as well as the other party on the screen. Video Call also provides four types of filters that help beautify the experience.
Chat Backup and Restore: Enabling convenient restoration of chat logs upon KakaoTalk reinstallation
KakaoTalk also introduced the awaited Chat Backup and Restore feature, allowing users to backup past KakaoTalk conversations on their mobile device and restore them upon reinstallation of the app.
For Android users, the Chat Backup menu can be found under the Kakao Lab menu in Settings, and the chat logs are stored separately on the mobile device. Users on iOS can find the menu in the Settings menu, and the chat logs are backed up to iCloud. The feature does not work in every reinstallation circumstance; KakaoTalk needs to be reinstalled under the same phone number, Kakao Account and mobile OS, and all chat history on backup needs to be restored within 3 days—a measure implemented for user privacy protection.
Lastly, Daum Kakao introduced KakaoTV, a mobile social video service based on the KakaoTalk platform for users in Korea. As the first of its kind, KakaoTV is a new type of video service that allows users to share and view video content within their KakaoTalk chat room while simultaneously chatting with friends. Located in the More menu of KakaoTalk, KakaoTV strives to provide individually personalized content that is always within a KakaoTalk users reach. The launch of KakaoTV marks a starting point for many more exiting innovations to follow this June, including KakaoTalk #Search (pronounced sharp search), which will enable users to conduct mobile searches directly from KakaoTalk chatrooms.
While these features will only be available in Korea for the time being, the continued innovations will display the greater potential mobile messaging apps hold as a full mobile lifestyle platform. KakaoTalk will continue to offer a fast and convenient mobile life for its users, and serve as a new hub for discovering new content and connections.
---