---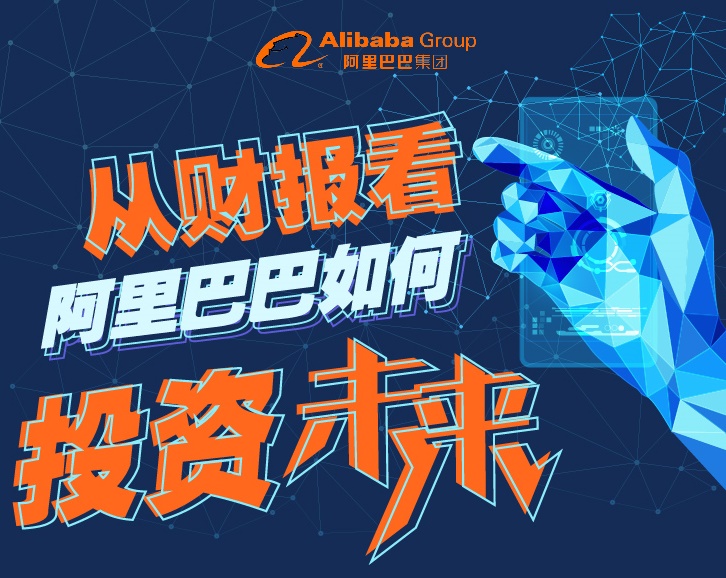 阿里巴巴集团控股有限公司(纽交所代码:BABA,「 阿里巴巴」或「 集团」)今日公布截至2018年6月30日止季度(「2019财年第一季度」)业绩。
本季度,集团收入达809.2亿元(人民币,下同),同比增速高达61%,主要由于中国零售业务及阿里云的收入强劲增长,以及并表菜鸟网络与饿了么。季度内,中国零售业务收入增长47%。其中,新零售项目带动「其他」类目的收入同比劲增超过340%,主要包括天猫进口、盒马鲜生及银泰百货的贡献;天猫扩大于B2C市场的领先地位,季度实物成交GMV增幅达34%;淘宝成交GMV亦加速增长。
截至6月底,中国零售平台的移动月度活跃用户达至6.34亿,较2018年3月底增加1,700万,同比增加20%。中国零售平台的年度活跃消费者增至5.76亿,较截至2018年3月底止12个月增长2,400万。由于将产品及服务拓展至较低线城市,新增的年度活跃消费者中约80%来自上述地区。
2019财年第一季度,集团经调整EBITDA(息税折旧摊销前利润)同比增长17%至293.59亿元。按照美国通用会计准则,集团季度盈利为76.5亿元,摊薄后每股盈利3.3元;撇除因蚂蚁金服估值显著上升,而对集团员工获授蚂蚁股权奖励的开支造成一次性非现金性影响,集团季度盈利同比强劲增长33%。
阿里巴巴集团首席执行官张勇表示:「阿里巴巴再度迎来了一个卓越的季度,用户快速增长,不断壮大的生态系统中互动进一步加强。中国零售平台业务继续扩大市场份额,新零售项目带动未来的收入增长,并赋能我们的零售伙伴为消费者提供无缝连接的服务。集团为用户消费全周期提供更多价值及选择的战略持续推进,包括通过数字娱乐及本地服务,触达电商以外的庞大目标市场。我们将继续投资于战略业务机遇及创新,以保障竞争优势和长期增长。」
阿里巴巴集团首席财务官武卫表示:「我们又收获了一个出色的季度,集团总收入增长达61%,不计一次性项目的影响,季度盈利增长强劲。很高兴在如此巨大的规模体量下,我们的业务依然能够展现优势、快速成长。集团各个主要业务板块,包括核心电商、云计算及数字媒体和娱乐的卓越增长,均印证了我们面向未来的客户体验、产品、技术及基础设施的的投资战略。通过为企业客户、合作伙伴及消费者带来独特的价值,我们有信心能够继续扩大自身的市场领先地位。」
季度内,核心电商收入增长61%。截至季度末,手机淘宝直播的月度活跃用户同比增长逾100%;导购帖文、短视频和直播等形式,持续帮助品牌在平台上与客户互动,从而提升购买转换率、增加年度活跃消费者。天猫则持续扩大于B2C市场的领先地位,转换率和人均消费支出的持续提升带动天猫实物GMV增长,其中快速消费品、消费电子产品、服装和家居用品类别表现强劲。本季度,MCM、Moschino及Giuseppe Zanotti等国际品牌于天猫开设旗舰店,并入驻天猫奢侈品频道。
新零售方面,盒马鲜生本季持续扩张门店网络,截至6月底于内地13个城市拥有45家自营门店,主要分布于一二线城市。高鑫零售的门店开始采用盒马的技术和服务,高鑫旗下大润发亦与盒马成立「盒小马」,以在较低线城市探索多业态门店的扩展。此外,集团与星巴克于8月份达成全面的新零售战略合作,包括透过饿了么配送星巴克咖啡、与盒马推出「外送星厨」、于集团多个平台设立虚拟商店。这一战略合作证明阿里巴巴的新零售模式已形成规模,并展现出集团如何协助品牌伙伴更深入创新地与中国消费者互动。
本地服务方面,集团5月份完成收购饿了么,并计划积极投资包括饿了么和口碑在内的本地服务领域,以扩大市场份额,并加深与阿里巴巴生态系统的融合,包括将本地服务用户纳入集团88VIP体系、为零售通的小区型便利店及盒马提供配送服务。集团已新成立一家公司,作为本地服务的旗舰持有饿了么及口碑,并计划为其进行独立融资,包括阿里巴巴、蚂蚁金服及第三方投资者。截至公告日,该公司已收到来自阿里巴巴及软银等投资者的30亿美元投资承诺。
菜鸟网络正通过合作来打造、赋能全球智慧物流网络。菜鸟与马来西亚海关合作,在吉隆坡机场附近打造的区域电子商务中心,是中国境外首个eWTP枢纽,提高了海关清关能力。菜鸟6月份宣布由其领投、与中航集团及圆通合作的合资公司,将投资约15亿美元,于香港国际机场建设世界一流的数字物流中心,成为珠三角陆路运输的连接点和中转点。此外,阿里巴巴和菜鸟以13.8亿美元收购中通快递约10%股权,菜鸟和中通将随着新零售的发展,在中国物流业的转型过程中深化合作。
国际化方面,国际零售业务的季度收入同比增长64%至43.16亿元。Lazada已将业务清晰定位于三个部分:C2C平台、品牌旗舰店平台LazMall和跨境电商LazGlobal。 LazMall已在Lazada运营的大部分国家上线,这是为品牌官方和授权商店量身定制的新平台,提供优质服务及产品保真。LazGlobal则将东南亚消费者,与「淘宝精选」(Taobao Collection)及其他Lazada未进驻国家的卖家连接。集团相信其与阿里巴巴生态系统的深度融合,将提升消费者满意度、增强市场领先地位。阿里巴巴高度关注东南亚,并将继续投资于Lazada,推动其增长并扩大客户群。
云计算业务的季度收入增长93%至46.98亿元,主要由于收入结构中高附加值产品和服务比重增加,以及付费客户数量强劲增长。阿里云本季的产品创新,聚焦于大数据分析、人工智能、安全及物联网应用。阿里云继续与各行业客户加深合作:民生银行作为首家成功采用分布式核心账户架构金融云的大型银行,推出全新金融云的四个月以来,其处理效率较原始核心系统提升三倍;中国交通建设正利用阿里云的中间件及公共云服务优化供应链管理,阿里云亦因此进一步加强在工业及制造业的渗透;洲际酒店集团正在使用阿里云的混合云解决方案、合规和安全服务,为全球客户提供大中华地区的客房预订等业务。
数字媒体和娱乐业务的季度收入同比增长46%。季度内,优酷直播国际足联世界杯以及视频内容产品的持续优化,带动优酷日均付费用户同比大幅增长200%。优酷本季与中央电视台合作,为中国数亿球迷直播所有世界杯赛事,期间优酷用户透过1.8亿部设备观看了比赛。阿里巴巴更整合生态系统内丰富多样的服务,包括淘宝与支付宝的红包活动、盒马及饿了么的夜宵外卖服务等,为消费者提供独特的世界杯体验。阿里云以其专有技术支持优酷进行高清、低延迟的直播,观众数量峰值更超过了中国春节期间最多人观看的节目。
创新项目及技术发展方面,人工智能语音助手天猫精灵,自一年前推出以来已售出超过500万台。集团专注于面向家庭的教育及娱乐内容,以此扩大用户基数、提升设备的互动程度。天猫精灵帮助消费者与阿里巴巴生态系统的服务连接、互动,同时也是物联网和智慧家居相关新服务及体验的连接门户。
蚂蚁金服于6月份完成最新一轮股权融资,融资总计约140亿美元,此轮融资中蚂蚁的估值显著提升。股权投资方面,集团7月宣布以96.3亿元收购分众传媒6.62%股权。分众传媒拥有中国最大的广告屏幕网络,分布于300个城市的电梯、街头、地铁和办公楼。集团将和分众传媒共同探索与新零售战略相关的创新数字营销,集团亦可藉助这一战略合作将数字广告网络延伸至线下环境。
Alibaba Group Holding Limited today announced its financial results for the quarter ended June 30, 2018.
BUSINESS HIGHLIGHTS
In the quarter ended June 30, 2018:
• Revenue was RMB80,920 million (US$12,229 million), an increase of 61% year-over-year.
-Revenue from core commerce increased 61% year-over-year to RMB69,188 million (US$10,456 million).

-Revenue from cloud computing increased 93% year-over-year to RMB4,698 million (US$710 million).

-Revenue from digital media and entertainment increased 46% year-over-year to RMB5,975 million (US$903 million).

-Revenue from innovation initiatives and others increased 64% year-over-year to RMB1,059 million (US$160 million).
• Annual active consumers on our China retail marketplaces reached 576 million, an increase of 24 million from the 12-month period ended March 31, 2018.
• Mobile MAUs on our China retail marketplaces reached 634 million in June 2018, an increase of 17 million over March 2018.
• Income from operations was RMB8,020 million (US$1,212 million), a decrease of 54% year-over-year due to a one-time increase in share-based compensation expense related to Ant Financial's awards to our employees, which was the result of a significant increase in the valuation of Ant Financial in its most recent round of equity fundraising (see "Costs and Expenses – Shares-based Compensation Expense" and "Business and Strategic Updates—Updates on Ant Financial" below). Excluding Ant Financial-related share-based compensation expense, our income from operations would have increased by 9%. Adjusted EBITA increased 13% year-over-year to RMB26,502 million (US$4,005 million).
• Adjusted EBITA for core commerce was RMB32,797 million (US$4,956 million), an increase of 22% year-over-year, representing a margin of 47%. Margin in our core commerce segment has been and will continue to be influenced by several factors: (i) gradual revenue mix shift towards self-operated New Retail businesses where revenue is recorded on a gross basis including the cost of inventory, (ii) inclusion of the logistics technology business of Cainiao Network in our consolidated financial statements , (iii) aggressive investment in local services, such as Ele.me, which we acquired and consolidated into our financial statements this quarter and (iv) international expansion in regions such as Southeast Asia. Excluding the effects of the above-mentioned long-term investments, our adjusted EBITA margin in the core commerce segment remained stable as compared to the same period last year.
• Net income attributable to ordinary shareholders was RMB8,685 million (US$1,313 million), and net income was RMB7,650 million (US$1,156 million), representing a year-on-year decrease of 41% and 45%, respectively. However, this decrease was attributable to a one-time increase in share-based compensation expense of RMB11,180 million relating to Ant Financial's awards to our employees discussed in "Income from operations" above. Excluding the effect of such Ant Financial-related share-based compensation expense, net income for the quarter would have increased by 33% on a year-on-year basis.
• Non-GAAP net income was RMB20,101 million (US$3,038 million). Diluted EPS was RMB3.30 (US$0.50) and non-GAAP diluted EPS was RMB8.04 (US$1.22).
• Net cash provided by operating activities was RMB36,117 million (US$5,458 million) and non-GAAP free cash flow was RMB26,358 million (US$3,983 million).
BUSINESS AND STRATEGIC UPDATES
Core Commerce
Taobao – robust engagement and user growth supported by strong business development. In June 2018, we continued to experience strong user activities on the Taobao App with quarterly net increase of 17 million MAUs on our China retail marketplaces to a total of 634 million MAUs. Ongoing improvements in search and personalized recommendations on the Taobao App supported the acceleration of Taobao paid GMV growth during the quarter. Annual active consumers increased 24 million from the 12 months ended March 31, 2018 to 576 million for the 12 months ended June 30, 2018. During the quarter, around 80% of the increase in annual active consumers were from lower tier cities as we broadened our offerings and services into those regions.
Taobao App provides a unique shopping experience with new, innovative content formats and intelligent personalized recommendations. Live-broadcast feature continues to be a fast growing consumer social media engagement medium on the Taobao App. In the quarter ended June 2018, live-broadcast MAUs have grown over 100% year-over-year. Formats such as curated posts, short-form videos and live-broadcast events continue to help brands engage with their customers on our platform, which in turn, drives purchase conversion and increases annual active consumers.
In early August, we launched "88VIP," a new loyalty membership program to enhance consumer engagement and loyalty. The subscription-based program offers the most comprehensive set of benefits of commerce, entertainment and local services in China. The exclusive membership offerings and privileges across the Alibaba ecosystem include discount savings on Tmall Supermarket, Tmall Global and brand stores on Tmall, coupons for consumer electronics, subscriptions to our video-streaming platform Youku and music-streaming platform Xiami, online movie tickets on Taopiaopiao, and on-demand delivery service from Ele.me.
Tmall – B2C market share gains. Tmall continued to gain wallet share and expand our B2C market leadership. Excluding unpaid orders, physical goods GMV grew 34% year-over-year in the quarter ended June 30, 2018. The robust growth was driven by continued increases in conversion rates and average consumer spending with strong performance from FMCG, consumer electronics, apparel and home goods categories.
During the quarter, Tmall gained further mindshare among domestic and international brands as the leading brand-building and distribution platform that is capturing increasing consumer exposure and spending by users in China. During the quarter, international brands such as MCM, Moschino and Giuseppe Zanotti launched flagship stores on Tmall and joined the Luxury Pavilion, our customized and premium shopping experience for consumers.
New Retail – capturing consumption patterns of the future. Execution of our New Retail strategy is driving a substantial transformation of the traditional retail industry by digitizing store-based operations, with a focus on in-store technology, on-demand delivery, inventory tracking, supply chain management, consumer insights and mobile payments.
Hema, our proprietary grocery retail format, continues to expand its store network, introduce new initiatives to enhance consumer experience and enable its retail partners to accelerate their digital transformation. As of June 30, 2018, there were 45 self-operated Hema stores in thirteen cities in China, primarily located in Tier 1 and Tier 2 cities.
Alibaba Group's cooperation with Sun Art (in which we hold an approximately 31% effective equity interest) continues to deepen as Sun Art stores adopt Hema's technologies and services including on-demand delivery, joint procurement and supply chain management of fresh food offerings. During the quarter, Hema and RT-Mart (a business unit of Sun Art) established "Hexiaoma" (a.k.a Small Hema) to jointly explore multi-format store expansion in the lower tier cities leveraging RT-Mart's strong supply chain capability and Alibaba's data technology platform.
In August 2018, Alibaba Group and Starbucks Coffee Company jointly announced a comprehensive strategic "New Retail" partnership that will enable a seamless Starbucks Experience and enhance the way customers enjoy their coffee. Under the partnership, Alibaba will begin to deliver Starbucks coffee to customers through our food delivery unit Ele.me, launch new "Starbucks Delivery Kitchens" dedicated for delivery order fulfillment with Hema, and co-create a virtual Starbucks store presence on multiple Internet platforms operated by Alibaba to deliver a personalized online Starbucks Experience for Chinese customers. The strategic partnership with Starbucks is proof of our New Retail model at scale and showcases how Alibaba can help our brand partners more deeply and innovatively engage with their customers in China.
Local services – aggressive investment for market share gains. In May 2018, we completed the acquisition of Ele.me, one of the leading online food delivery platforms in China. Ele.me and Koubei, a leading local services platform focused on in-store consumption in China, work together to provide a comprehensive local services offering that is core to Alibaba. Our plan is to aggressively invest in these businesses to gain market share and execute deep integration into the ecosystem of Alibaba service offerings, such as incorporating local services users into our new 88VIP, as well as delivery support to mom-and-pop convenience store operators on Alibaba's Lingshoutong (LST) platform and Hema supermarket stores.
We have established a company to hold Ele.me and Koubei as our combined flagship local services vehicle, which we plan to separately capitalize with investments from Alibaba, Ant Financial and third-party investors. As of the time of this announcement, we have received over US$3 billion in new investment commitments, including from Alibaba and SoftBank. As a result of this reorganization, subject to closing conditions, we will consolidate Koubei, which would result in a material one-off revaluation gain when the transaction closes.
Cainiao Network – building and enabling a smart global logistics network through partnerships. As part of our eWTP initiative, Cainiao is cooperating with the Malaysian customs at the regional e-commerce hub near the Kuala Lumpur airport, the first eWTP hub outside of China, and has improved the customs clearance capability.
In addition, Cainiao announced in June 2018 that it will lead a joint venture with China National Aviation Corporation (Group) Limited and YTO Express that will invest approximately US$1.5 billion to build a world-class digital logistics center at Hong Kong International Airport. This landmark property, leveraging leading technologies such as automated warehousing and temperature control solutions, will be a connection and routing point for ground transportation in the Pearl River Delta, one of the most important regions in China.
In May 2018, Alibaba and Cainiao led a US$1.38 billion investment for an approximate 10% equity stake in ZTO Express, a leading and fast-growing express delivery company in China. In connection with this investment, Cainiao and ZTO will deepen their collaboration in the transformation of China's logistics industry amid the growth of New Retail.
International – further investments for long-term growth. Our cross-border and international retail businesses continue to show promising growth. Revenue from our international commerce retail business reached RMB4,316 million (US$652 million) in the quarter ended June 30, 2018, representing 64% year-on-year growth.
Lazada has developed a clear plan to position its business into three segments: C2C marketplace, branded flagship store mall (LazMall) and cross-border e-commerce (LazGlobal). Launched in June and July in most of the countries where Lazada operates, LazMall is a new platform tailored for brands' official and / or certified stores that offer premium services and guarantee product authenticity. LazGlobal will connect consumers in Southeast Asia with Taobao Collection businesses and sellers from other countries where Lazada does not currently have a presence. We believe the deepened integration with the Alibaba ecosystem will drive enhanced customer satisfaction and market leadership in the future. We are highly committed to the Southeast Asian market and will continue to invest in Lazada's growth and customer reach.
Cloud Computing
Cloud computing revenue grew 93% year-over-year to RMB4,698 million (US$710 million), driven by both revenue mix towards higher value-added products and services and robust growth in paying customers.
In the June 2018 quarter, Alibaba Cloud's product innovation focused on big data analytics, artificial intelligence, security and Internet-of-Things applications. As part of deepening our relationship with customers, we have launched products that enable customers to achieve fast, cost effective and secure data migration from on premise data centers onto the public cloud. For example, enterprises can leverage Lightning Cube, our cloud migration solution that enables uninterrupted migration of petabytes-scale data.
For the June 2018 quarter, Alibaba Cloud continues to deepen cooperation with customers in a variety of industries. Selected large enterprise customers and major partnerships include:
• -Minsheng Bank is the first major bank in China to successfully adopt a financial cloud with distributed core account architecture that is equipped with a disaster recovery system. Four months since launch of the new financial cloud, it has improved processing efficiency that is three times higher than that of the original core system.
• -China Communications Construction Group (CCCG), one of the largest engineering and construction companies in China, is leveraging our middleware and public cloud services to improve its supply chain management efficiency in design, construction and operation of infrastructure assets such as highways, high-speed rail, airports, and marine ports. By working with CCCG, we have further penetrated into the industrial and construction sector.
• -IHG® (InterContinental Hotels Group) is leveraging Alibaba Cloud's hybrid cloud solution, compliance and security services to provide on-demand room booking and related business for its global guests in Greater China.
Digital Media and Entertainment
We are executing our strategy to integrate entertainment elements into our overall offerings to consumers beyond commerce. The synergy between our commerce and entertainment businesses delivers a superior user experience while increasing customer loyalty and subscription revenue, as well as return on investment for advertisers.
During the quarter, Youku partnered with China Central Television (CCTV) to stream all 2018 FIFA World Cup games to hundreds of millions of fans in China. During the tournament, Youku users accessed 180 million unique devices, including mobile devices and smart TVs, to watch the games. Alibaba Group delivered unique consumer experience by integrating a broad range of service offerings from our ecosystem, including red packet promotions from Taobao and Alipay as well as late night delivery services from Hema and Ele.me. Alibaba Cloud's proprietary technologies delivered high resolution and low latency livestreaming of World Cup games on Youku, with peak concurrent viewers exceeding that of the most watched program during Chinese New Year. During the quarter, our World Cup programming and ongoing improvement of video content offerings led to daily average subscriber growth of 200% year-over-year for Youku.
Innovation Initiatives & Technology Development
Tmall Genie, our AI-powered voice assistant, achieved sales of 5 million units since its official launch just a year ago. Tmall Genie connects our customers with services offered by Alibaba ecosystem in an interactive way. We have focused on educational and entertainment content for families to widen user base and increase level of engagement with the device. Tmall Genie is our gateway to link customers with new services and experiences to be generated by IoTs and Smart Homes.
Updates on Equity Investees and Others
Focus Media – In July 2018, we announced our agreement to invest RMB9.63 billion (US$1.46 billion) to acquire a 6.62% equity stake in Focus Media, which operates the largest advertising screens network in China that can be seen in elevators, on the streets, in subways and in office buildings across 300 cities. In connection with this investment, we and Focus Media will jointly explore innovative digital marketing initiatives tied to our New Retail strategy. The strategic partnership with Focus Media allows us to extend our digital advertising network to the traditional offline environment, leveraging our consumer insight and data technology.
Updates on Ant Financial
In June, Ant Financial completed its Series C equity financing totaling approximately US$14 billion, which reflected a significant increase in Ant Financial's valuation.
Cash Flow from Operating Activities and Free Cash Flow
Net cash provided by operating activities in the quarter ended June 30, 2018 was RMB36,117 million (US$5,458 million), an increase of 40% compared to RMB25,873 million in the same quarter of 2017. Free cash flow, a non-GAAP measurement of liquidity, in the quarter ended June 30, 2018 increased by 16% to RMB26,358 million (US$3,983 million), from RMB22,711 million in the same quarter of 2017, primarily due to our increase in purchase of property and equipment, intangible assets and licensed copyrights by RMB6,597 million. A reconciliation of net cash provided by operating activities to free cash flow is included at the end of this results announcement.

---