Korea's leading startup demo day in Singapore
---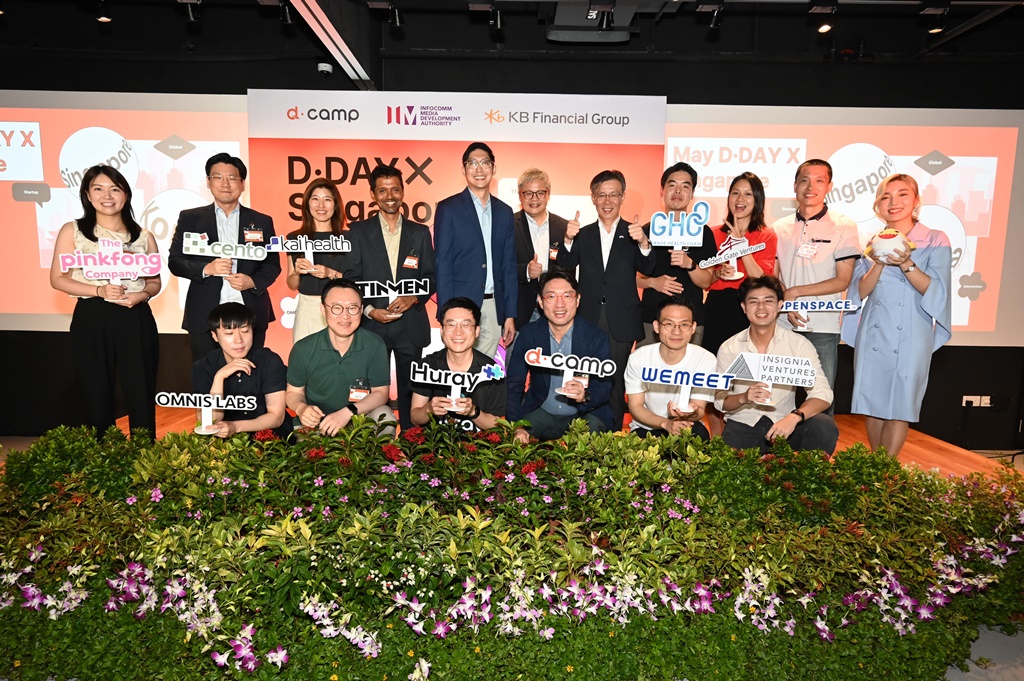 On May 4, D.CAMP(DreamBank) operated by Banks Foundation for Young Entrepreneurs, celebrated its 11th anniversary and held its 108th D-Day at PIXEL in Singapore in partnership with the Information Media Development Authority of Singapore (IMDA) and KB Financial Group. This is the first time that D-Day, which has been the longest-running demo day in Korea since June 2013, has held a D-Day outside of Korea. A total of five teams were selected from a 16-to-1 competition to participate in this D-Day, which introduces promising Korean startups looking to expand into Southeast Asia to local startup support organizations and venture capitalists in Singapore.
The judges were invited by IMDA and included executives from Singapore-based venture capital firms Cento ventures, Golden Gate, Openspace, Tin Men Capital, and Insignia Venture Partners. The Ambassador of the Republic of Korea to Singapore, Hoon Choi, was also on hand to cheer on the D-Day finalists.
Youngduk Kim, CEO of D.CAMP, said in his welcome speech. "We hope this D-Day will serve as a springboard for Korean startups to enter Southeast Asia and encourage more companies to expand overseas. We look forward to working with our Singapore Partners, including IMDA, to support this".
The D.CAMP award went to WeMeet (CEO Hyunseok An). WeMeet is a company that produces plant-based meat from mushrooms. What sets WeMeet apart from its competitors is that it focuses on achieving the texture of fried chicken and uses the King Oyster mushroom to achieve it. They have the same taste as chicken, no cholesterol or trans fats, 100% fibre and 50% less saturated fat than chicken, making them an excellent choice for consumers with heart and circulatory conditions. WeMeet has also developed several menus targeting people in their 20s and 30s who are interested in the environment, animals and health. In recognition of its potential, WeMeet won the Korea Growth Finance Award at D-Day last November.
IMDA Award Winner Kai Health (CEO Hyejun Lee) has developed an artificial intelligence solution to select embryos with the highest probability of pregnancy to increase the success rate of fertility treatments. The selection of good embryos is essential for the success of these procedures. Kai Health objectified procedures once performed by primary care physicians based on their experience with data, resulting in higher pregnancy rates. To do this, they have entrusted the task of selecting good embryos to an AI algorithm. Currently, the success rate of fertility treatments is only 30%, but with Lee's solution, it could be as high as 10% or more. She is a gynaecologist who graduated from Seoul National University College of Medicine. In December 2021, she won a mini-D-day co-hosted by D.CAMP and Seoul National University College of Medicine.
Huray Positive (CEO Cooah Choi) is a digital healthcare company providing chronic disease management solutions. Huray Positive is an alliance of 13 startups with strengths in different disease areas to provide personalized health information to customers. Starting with the launch of the health management service "My Health Note" with Samsung Fire, it has won customers such as Hyundai Marine & Fire Insurance Co., Ltd and the National Health Insurance Service. Going global, Huray Positive plans to expand its business to regions such as Japan, Southeast Asia and the Middle East.
Omnis Labs (CEO Gwihwan Moon) has developed technology to easily analyze aerospace image data collected through its own machine learning AI platform, Deep Block. Footage from satellites and aircraft can be as large as 100TB, making it difficult for experts to analyze. But with Deep Block, you can quickly automate the AI-driven processing of up to 15 GB per second of satellite and aerial imagery data. Recognizing the rapid growth of the geospatial analytics industry, a Singaporean government-sponsored initiative, he saw an opportunity to expand his services.
Grade Health Chain (CEO Hyungjoo Lee) operates "LOG", a service that calculates health ratings and provides financial benefits based on medical examination data and medical record data. Currently, six insurers, including ABL Life and Hana Insurance, offer products that discount or increase premiums based on health scores from the Grade Health Chain. Discounts are generally available from Grade 1 to Grade 4, with Grade 1 receiving a discount of up to 40%. Grade Health Chain was selected as an innovative financial service by the Financial Services Commission in 2020 and holds a patent on the health rating system. By the end of 2022, the company had 210,000 subscribers and plans to expand its benefits to include loan and deposit rates by using health scores as an alternative credit rating factor.
On the eve of D-Day, D.CAMP, together with the Singapore Fintech Association (SFA), Enterprise Singapore (ESG), and the Global Start-up Immigration Center (OASIS), hosted a Meet Korea event to share information on the visa application and incorporation process for Singaporean startups looking to expand their business in Korea. A total of 37 Singaporean startups participated in the event, showing great interest in entering the Korean market.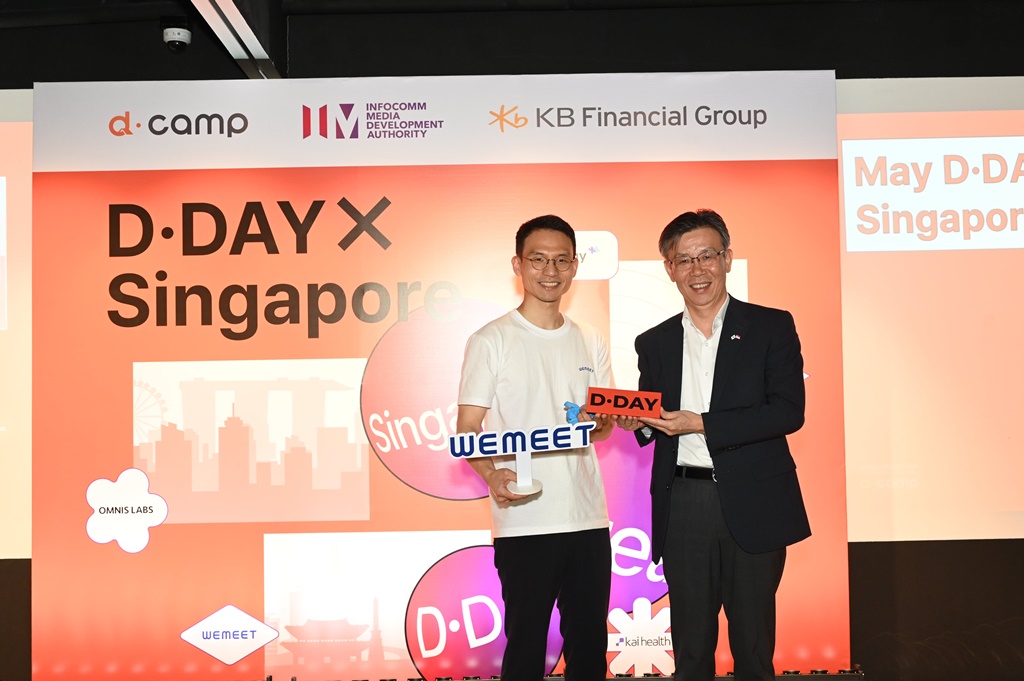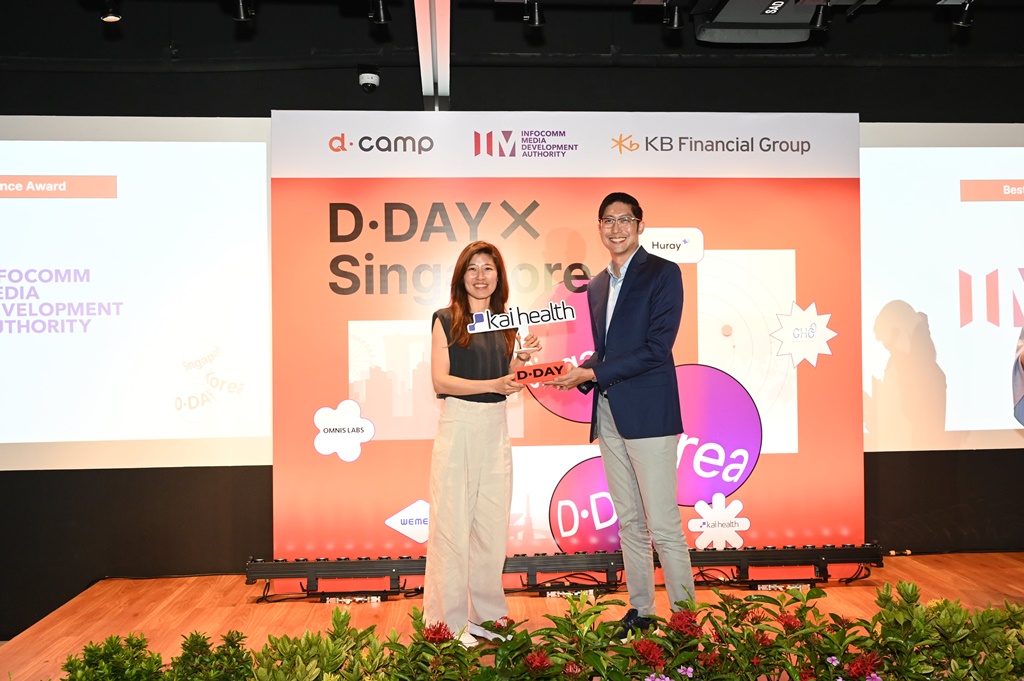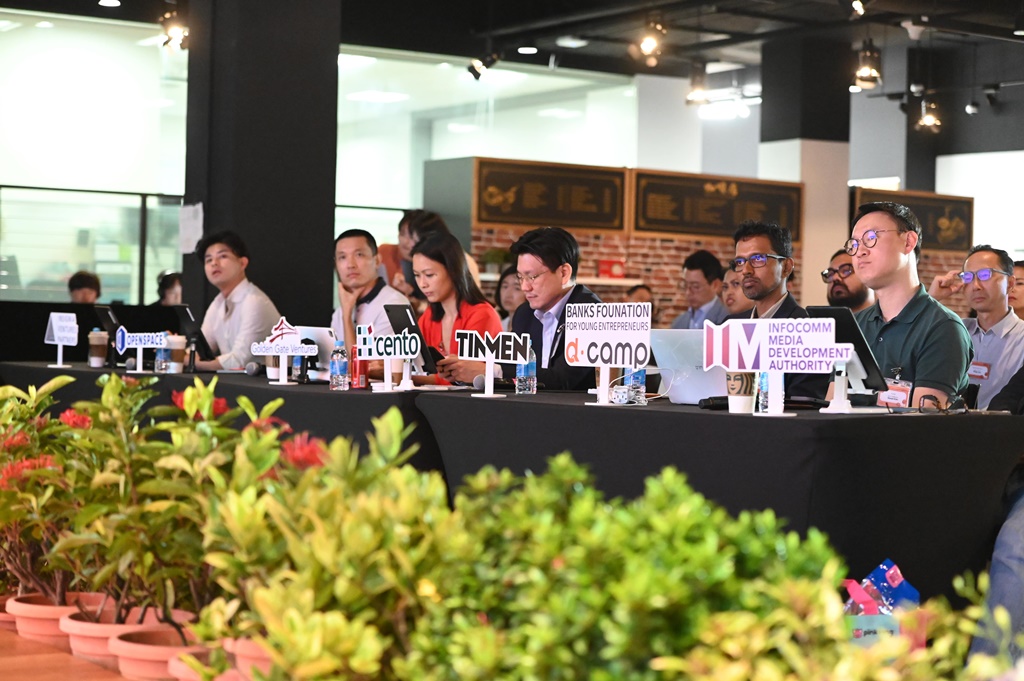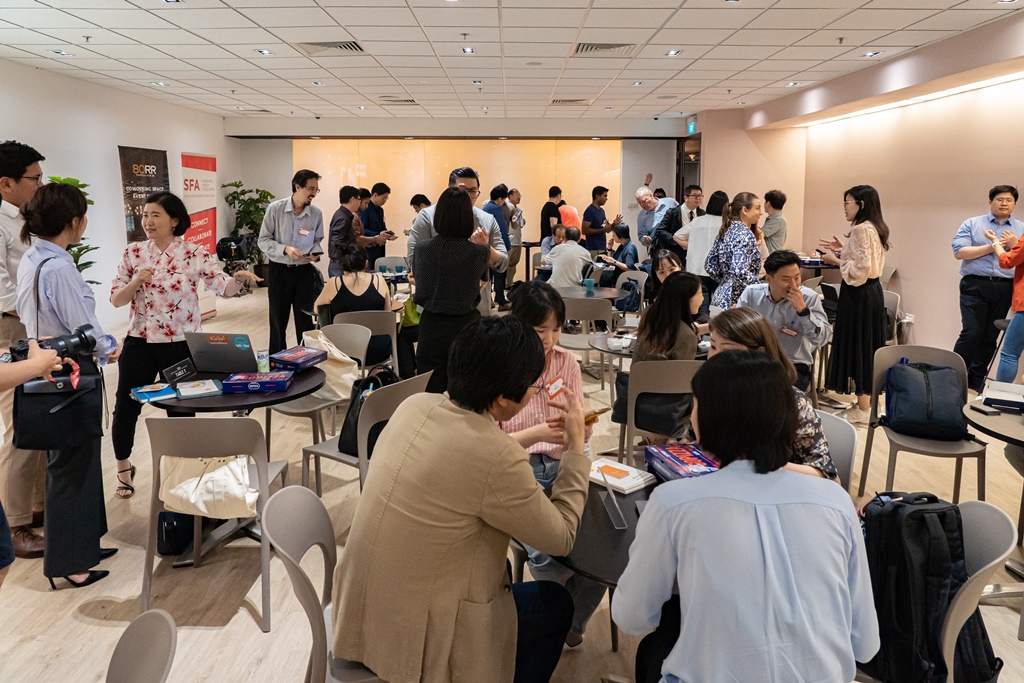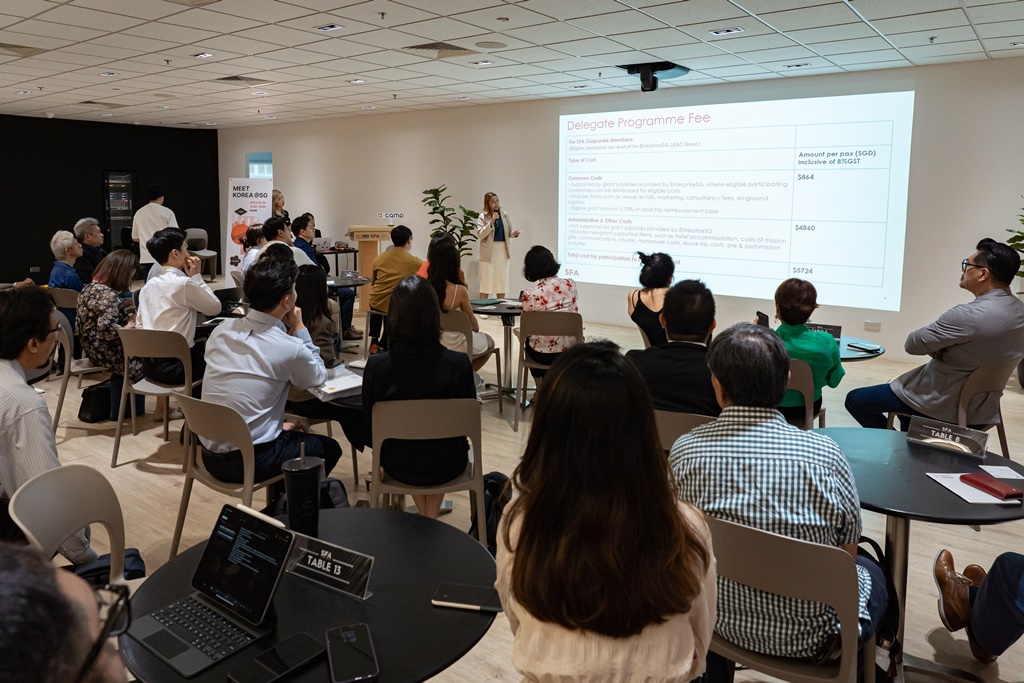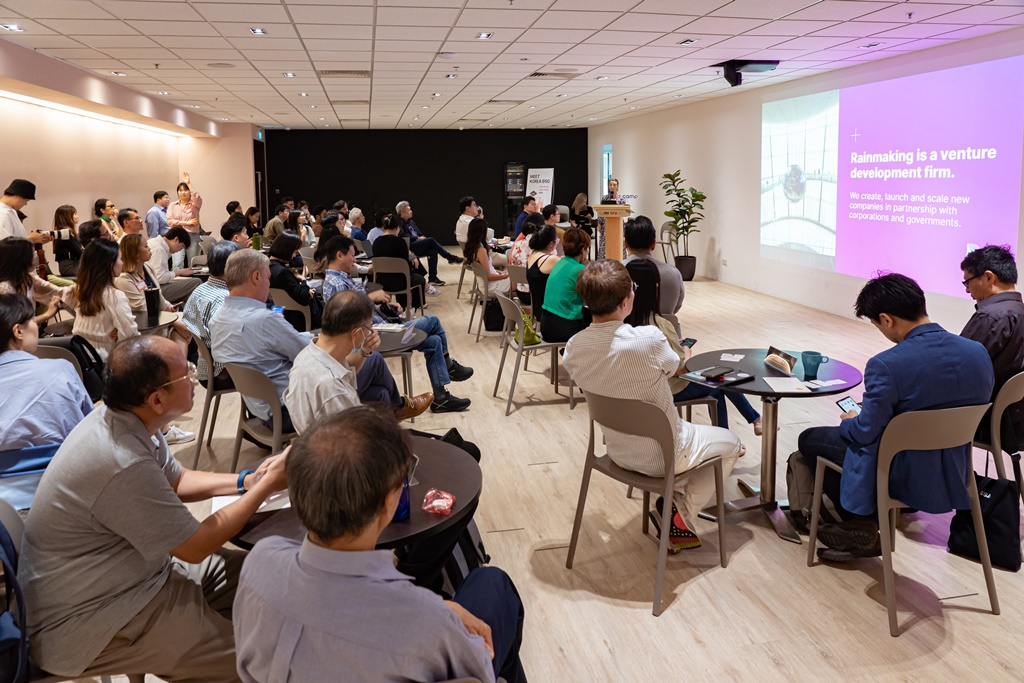 ---