Five of the Hottest Korean Fintech companies – fresh off the docks
---
In Korea, to actively support the growth of Fintech, the government along with accelerators is adamant on creating a vibrant Fintech ecosystem. Accordingly, competitive Fintech companies have emerged showing off innovative characteristics. The most prominent Korean Fintech companies are actively driving towards overseas markets. Often, such companies choose London as their battleground to showcase their products and as a launch pad for the European market. As the Finance hub of Europe with a great infrastructure for startups, Korean Fintech companies have come to London to find opportunities for the past few years.
Such movements of Korean Fintech startups towards the European market is worthy to note. Last year, at the TechCrunch Disrupt London 2015, two Fintech companies introduced their solutions to the world and was very well received. Also, last July, at Level39, Korean Fintech Centre held a Demo Day introducing thirteen competitive Korean Fintech companies.
Most recently, with launching of XnTree (Accelerator for Korean Fintech, Cyber Security, IoT startups and companies) at Level39 on September, more active expansion of Korean Fintech companies to London is expected. Under Go-West programme from XnTree, promising Korean Fintech companies will fast grow. Below are some of the hottest Korean Fintech startups that are recently introduced in London, let's have a look!
#1 PopPay
Introduced at the Techcurnch London 2015, PopPay provides secure and fast customer-centric payment. By using high frequency sound, quick payment service is available on PopPay. After having dinner at a restaurant, users simply can pay the bill with their mobile phones. At the same time, users of PopPay collect mileage points and can use it later for another dinner. With PopPay, you can skip waiting for the waiter to pay the bill!
(Source: PopPay, Crunchbase)
#2 Keypair
Keypair was also introduced at the TechCrunch London 2015. By adopting NFC and HSM & OTP smartcard, security of financial transactions is granted. Every Korean bank currently uses the Keypair's service for providing a better authentication process. Keypair has already gained an investment of $2 million in Series A.
(Source: Crunchbase, Keypair)
#3 KTB Solution
At the Fintech Demo Day, KTB Solution introduced its unique behavioural biometric authentication solution, namely "Smart Sign Cross". The traditionally personal authentication methods for mobile banking which require you to input password and pin number can be replaced by KTB Solution. Simply, your face is identified as soon as you open the application, and then your sign with your finger on smartphone screen is needed as an authentication. KTB Solution was selected as the best authentication solution at Citi Mobile Challenge.
(Source: KTB Solution )
#4 Everspin
Coupled with dynamic functions for security by using clouding computing system, Everspin also protects mobile transaction procedures. Having contracted an memorandum of understanding with Oracle Corporation UK Ltd and then presenting at a showcase in London through the Fintech Demo Day, it appears that Everspin has jumpstarted their entry into the European mobile security market.
(Source: Everspin, Crunchbase)
#5 Streami
Streami introduced its Blockchain technology for the seamless transfer of funds and information at the Fintech Demo Day. With the use of Blockchain network, Streami alleviates burden of paying an expansive fee to remit money reducing the fee 70-80% cheaper than the traditional banking network. If you are the one who regularly transfer money to foreign countries, why not Streami?
(Source: Streami)
Above are few of many Korean Fintech companies that were introduced to London recently. It is very anticipated other Korean Fintech companies will also fresh off the dock to further extend their businesses to European market.
Below are some more Korean Fintech companies with a competitive edge that has also visited London. You can expect the follow-up blog post that covers some of below companies:
Fabot: An AI-based robo-advisor for collective asset management
Irience: Recognition technology for personal authentication and easy payment
Coingplug: Blochchain-based financial platforms and services
Interpay: Trusted authentication platform
ATsolutions: Authentication using NFC card and TZ Bluetooth token
Korbit: Cross-order pay-out infrastructure and settlement network
Wisdomain: Big data analysis tool to identifying undervalued tech-heavy companies
Sentbe: A remittance service using cryptocurrency and pooling
JYTech: Portable payment card printer and mobile device control system
Source : Five of the Hottest Korean Fintech companies – fresh off the docks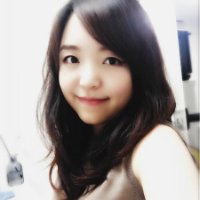 Olivia Park / Accelerator Coordinator at XnTree Ltd
---