Why VCs are investing in Korean Startups
---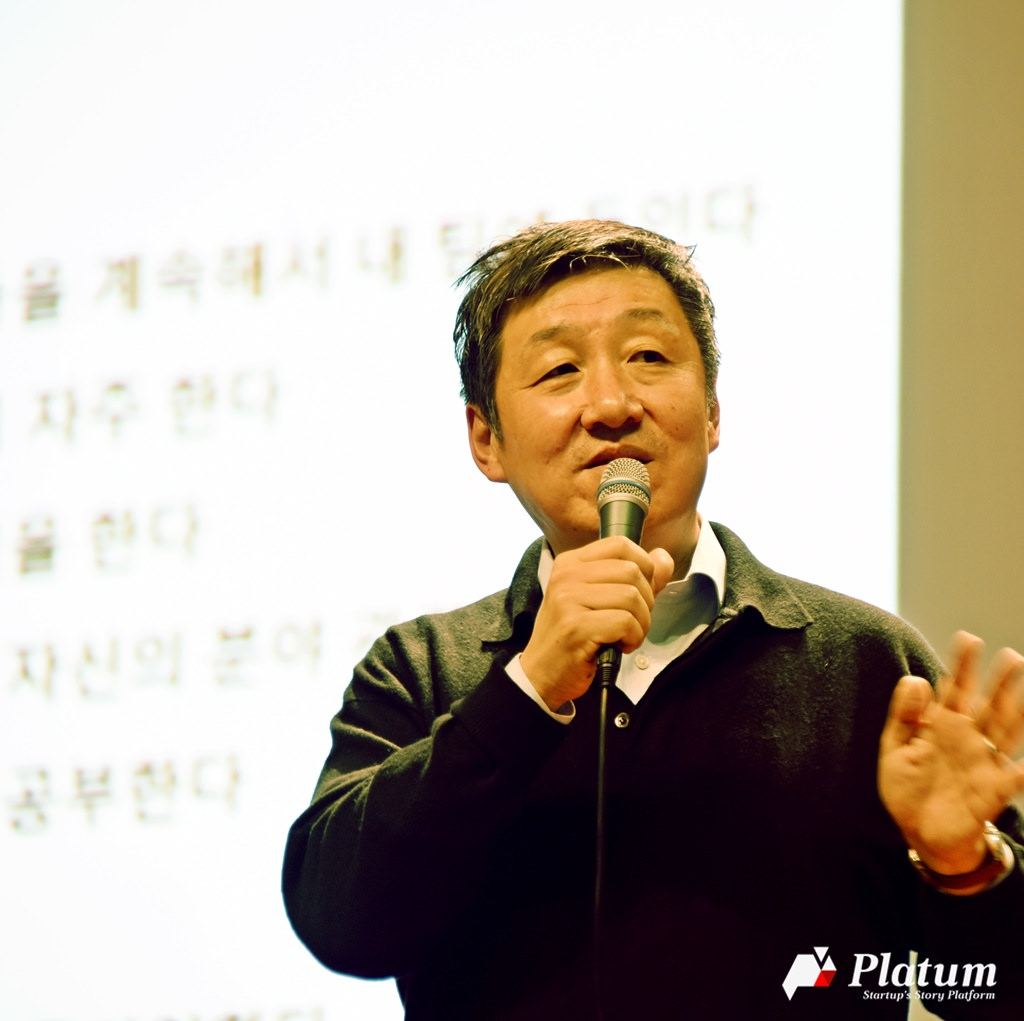 "Woowa Bros surpassed $10M USD in revenue last year. Even in US, that is challenging. Achieving this within five years in Korea proves that the Korea is not a small market."
Han Kim, general partner and co-founder of Altos Ventures, answered in response to  pessimism on the Korean market size at the Primer's 10th portfolio startups demo day on January 19th.
Han's talk on opposite cases of pessimism on Korean market, perspective of VCs on Korean market, and key characteristics of successful entrepreneurs is outlined below.
Altos Ventures has three partners in Korea and two other partners in US. All of its investment decisions are made by the five partners – a decision structure that is simple yet challenging. Since its first investment in 2006,Altos Ventures invested in 7-8 startups per year mostly after 2014, with a total 32 startups.
Although there were some startups that went public on KOSDAQ and got acquired by corporations or foreign startups, some services such as The Beat Packing Company and Limo Taxi have closed its operation.
Altos Ventures manages vastly diverse portfolio. Although the firm has been investing mostly in Korean startups, Altos Ventures has also invested in startups based in the US and India as a US incorporated fund.
Why is Altos Ventures investing in Korean Startups?
At one time in history, Korea's GDP was lower than most African nations. . Thanks to the entrepreneurs who have accomplished the impossibles in Korea, Korea's GDP was able to grow on par with that of EU. Han was curious to see why we don't see even more successful startups in Korea today, and he researched the Korean market.
Population density of Korea's top 25 cities and the US', surprisingly, is the same. Korea has the best global mobile network infrastructure and is the 3rd largest market in enjoy marketplace. Han was skeptical about the industry sentiment that Korean market is small. He saw a potential in  Korea's current trend of mobilization around the globe.
Additionally, Han was encouraged by a vibrant startup ecosystem in Korea with startup accelerators like Primer. Until very recently, Han could not meet a successful entrepreneur who wants to grow a startup by investing their time and money. He believes that genuine passion and desperation to grow business is what made Silicon Valley where it is today. Appearance of those minds reassured Han to invest more time and make strategic investments in the Korean market.
Altos Ventures' Korean Startups Portfolio
Pessimism in Korean Market
There is a widespread pessimism that Korean market is too small, competition with large corporations is impossible, and even if a Korea-based startup would attempt to overcome the limitations of the market size by going abroad, international expansion is not easy. Altos Venture strives to break this pessimism.
Korean market is too small
Altos Venture's portfolio startup, Woowa Bros, surpassed $10M USD in revenue last year. Three years ago, board of directors discussed the possibility of IPO in the following year. Han disagreed because there should be no discussion of IPO until Woowa Bros hit $10M USD milestone in revenue. If any investor needs to exit, Han even offered to buyout the stock share. He insisted that it is more critical to focus on growth and reach the milestone faster. Funding was not a significant issue for growth.
Following the board meeting, Co-founder and chief executive Bong-jin Kim privately told Han that he is not confident about reaching $10M USD revenue. Instead, Kim offered to hire a professional CEO to grow the company. However, Han was confident in Bong-jin and was very proud to see Woowa Bros for having achieved  the milestone last year.
Upon reaching the milestone, Bong-jin said in a board meeting that "$50M USD in revenue seems plausible, but not sure how we can achieve $100M USD," and shared what it would take to get there. All the factors discussed to reach $100M USD were limited solely to the Korean market. Even in the US, reaching $10M USD in revenue is challenging. Achieving this within five years in Korea exemplifies that the Korean market is not small. Although this may not be the case for all market sectors, there is definitely a sector with very large market opportunity in Korea.
Korean Startups can't break into foreign markets
Vonvon and HyperConnect are breaking this stereotype. VonVon is a fast-growing social interactive media platform that provides humours contents to people around the world with $1.2M to $1.5M USD in revenue. HyperConnect is a pioneer of mobile real-time communication technology with more than 95% of its $5M USD revenue being generated in overseas. Both companies are based in Korea and were founded by Koreans with no foreign education.
HyperConnect has more than 20 foreign employees based in its Seoul office. Until two to three years ago, people questioned the potential of companies like Vonvon and HyperConnect. Today, foreigners are surprised to find out that they are Korea-based startups. Altos Venture believes that there will be more of these startups in the future.
It is impossible to compete with corporations with large resource
Coupang is on its big journey. This Korean startup is raising unprecedented amount of investments to build a new system in Korean market. It will take a few more years to decide whether this journey will be a success or a failure. However, Coupang exemplifies that if a startup can prove its potential to grow, even startups can compete with anyone in the market. There are many channels of fundraising for a promising startup, startups should not be too quick to decide it cannot compete with corporations.
Why startups raise VC funding, and VC's perspective
Generally, startups raise funding to perform proof of concept, to sustain its presumptions, and to grow fast. Investors like Altos Ventures usually prefer investments to accelerate the growth of a startup.
Han always advises portfolio companies to "not think about raising as the ultimate goal, funding should only be a method" to build a good company. Han recommends startups to take investments when it is offered under a fair condition from a good VC, especially when the startup does not desperately need additional funding. When a startup experiences a high growth rate to not require an additional funding, investors will come. Financially difficult situations can come at anytime for a startup, thus it is always safer to take additional fundings when available.
Investment perspective of VC
VC's biggest concern is always on risk. Risk is calculated based on market, people, technology, and funding status of a startup. Regarding funding risk, VCs have to ask themselves whether they can supply enough funding. Afterwards, they research on multiple routes to understand and evaluate a startup's technology.
VCs also perform reference checks on startup founders. People rarely change after entering adulthood. VCs review what path founders have taken, who they have worked together in the past, and even the current relationships with previous colleagues. As people vary in describing their past experiences, VCs want to do a sanity check to make sure there is no gap between founder's words and investigation results. The more you know about the person the lower the risk.
In fact, market validation is the toughest phase of a startup. It is very common to see a startup rushing to get to the market so that it does not fall behind its competitors. However, in many cases, startups fail because they enter the market too early when there is no product-market-fit. When startups enter a market too early, they burn a lot of capital to build the foundation. Naturally, VCs looks for startups that have done market validation and are ready to take off based on quantitative growth of service traffic or increase in revenue. If users seem enthusiastic about a service based on metrics, investment processes are accelerated.
Successful entrepreneurs
Altos Ventures thinks there are few key characteristics common to successful entrepreneurs.
Good at recruiting top talents, but also good at firing
First characteristic is someone who is good at bringing in top talents to the team. For a company to grow, it needs to continually make a good hire, in addition to making quick and frequent decisions on who to let go. When there is a new member, it requires restructuring of a team dynamic. Based on value of contribution to the company, the decision to let go or reposition an employee under a new hire is made. This process needs to be straightforward and transparent.  As layoff culture is still alien in Korea, many founders struggle to make a decision effectively. Even when the hiring was made by a founder, if it is a bad hire, action should be taken immediately.
Can make hard decisions
Successful entrepreneurs know how to make a hard decision at a critical time. It was a intimidating decision even for VCs. There was a time when Coupang was competing in an online service market. Coupang was not the top player in the market. One day Coupang CEO Bom Suk Kim proposed, with supporting data, to make a drastic shift from a service to a product focused company. All of Coupang's resources were allocated in service area at the time. If the strategy does not go as planned, there could be an issue in many areas of business. When asked to cover both product and service, CEO Bom Suk Kim insisted that it is a time to focus in a product. Thus, the shift was made. In retrospect, that decision became a huge turning point for Coupang to outcompete its competitors in the market.
Diligent at learning
Successful entrepreneurs diligently check on their industry competitors internationally.  In that process, they are able to recognize strength and weakness of competitors. When asked about competitors, some founders are able to share in-depth insights about them. Han shares that this makes investors to sleep well at night, "knowing that founding team knows about its competitors better than anyone."
Ambitious
Successful entrepreneurs are ambitious. It is difficult to expect something more than a standard, from a founder with no ambition. Ambition here does not mean a greed for money. Greed for money can't keep the team motivated throughout the journey of a startup. A startup with a big ambition to build a great company has much higher potential for growth and success. Employees should always be willing to work for a founder with that ambition.
Always afraid to fail
When Altos Ventures think of commonalities among successful entrepreneurs, regardless of how successful his or her startup is, they are all afraid to fail. There is this permanent sense of anxiety regardless of each startup's funding status. As soon as there is a notion of stability or overconfidence, it is a good indication of a startup's future failure. Successful entrepreneurs are always desperate to improve and grow their business as if it is still day 1.
source : techforkorea
---