Korea's Yello Digital Marketing Group Acquires Thailand's 'Adyim', Aiming Asia's Leading Digital Marketing Group
---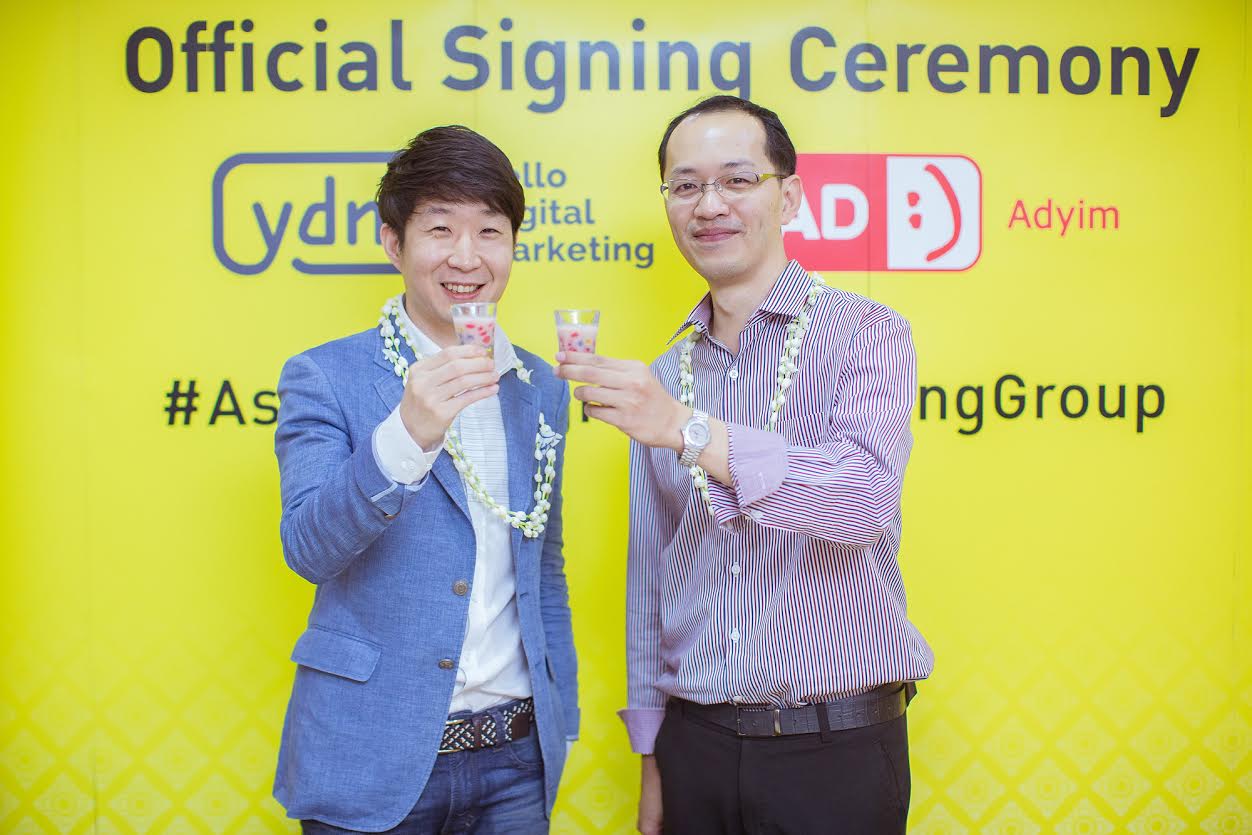 Korea's leading and fastest-growing digital marketing group, Yello Digital Marketing (YDM) Group today announced to acquire a majority stake in Adyim Online Agency, one of Thailand's major online marketing companies, expected to be a significant size foreign acquisition deal for the digital marketing industry in Thailand. Based on financial assistance and technological support provided by YDM, Adyim aims to become Thailand's No.1 digital marketing firm within next three years.
YDM is part of Yello Mobile group, the fastest-growing mobile media group in South Korea which comprises more than 70 companies specializing in five major business sectors: Shopping, Media&Content, Advertising&Digital Marketing, Travel and O2O services. YDM is Yello Mobile's first business group that expands its presence into the overseas market targeting the Southeast Asian regions as its first priority.
YDM currently has more than 20 companies throughout Southeast Asia including Singapore, Indonesia, Thailand, Vietnam and more to come. The company employs over 1,000 people to provide
service with more than 5,000 clients.
Adyim was founded in 2011 as an online advertising network before turning to an integrated online marketing company, offering all aspects of online marketing services including strategic planning, digital content creation, website design, mobile app development, viral video production, online media planning & buying, and social media management. As one of Thailand's fast-growing online marketing companies, Adyim now has approximately 90 employees and has provided services for over 350 leading brands in the country such as L'Oreal Thailand, Sabina, SCG, Swensen's, Amway, A-ngoon soybean oil, Index Living Mall and much more.
Under the deal, Adyim's founder Tanapon Subsomboon, aka "Solbugtong", Thailand's renowned internet marketer will maintain ownership and his strategic management role as the Chief Executive Officer.
YDM's CEO Sang Seok Lee said, "We are just in the beginning stages of aggressively making alliances (M&A) with the leading digital companies in the region. Like Adyim in Thailand, we are
constantly looking for companies with high potential and outstanding performance in the digital marketing industry in Southeast Asia. In addition to that, we will continue to encourage synergies
among our companies with the aim to become the top digital marketing group in Asia."
Adyim's CEO Tanapon Subsomboon said "Thailand is one of the top-ranked countries in the online advertising industry with the highest growth rate. Among multiple foreign marketing groups offered partnership in the past couple of years, YDM is the most appealing company to strengthen our business in the future. Along with YDM's unique business philosophy, Adyim will be able to manage and operate company independently. Moreover, we now aim to become the No.1 digital marketing group in Southeast Asia together with YDM as a group."
This year, YDM Group has bought a majority stake in ADPLUS, the largest online ad network in Indonesia. Recently, YDM has just acquired a majority stake in Gushcloud, the biggest influencer
marketing company in Singapore. This reflects the seriousness of YDM in strategically expanding its business and reinforcing its market leadership across the Southeast Asia.
The market value of the digital advertising in Thailand is expected to worth about 8 billion baht, representing an annual growth rate of 40%. However it is still about 5% of the total advertising
spending. Looking at the number, the value of the digital advertising market in Thailand is a very small proportion, but it is likely to grow substantially in the future. Like other countries in the world such as China, where the digital advertising accounted for 20+%, Europe 30+%, Australia 20+% and Malaysia 10%, Thailand is expected to become one of the countries that a large number of foreign investors come in to invest in digital advertising business.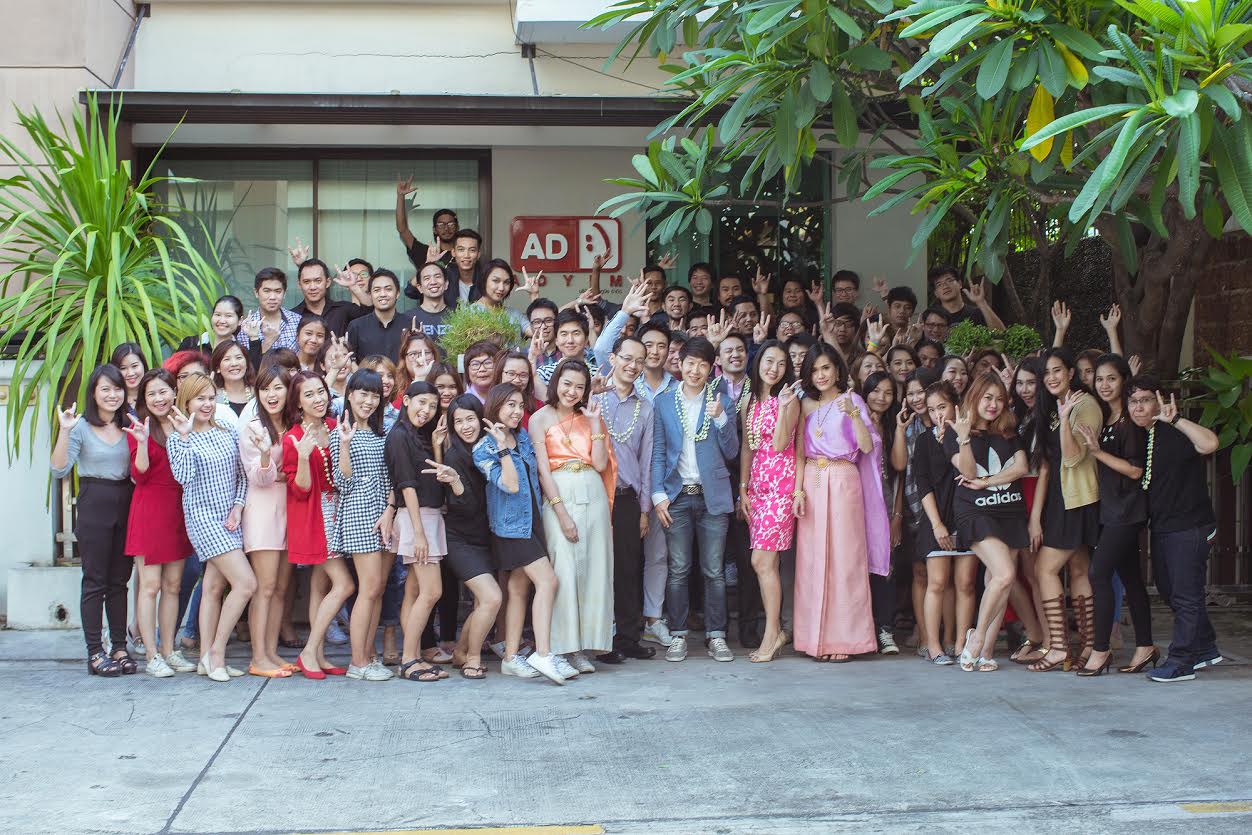 ---