Delivery Hero to Expand Asian Operations Through a Strategic Partnership with Woowa
---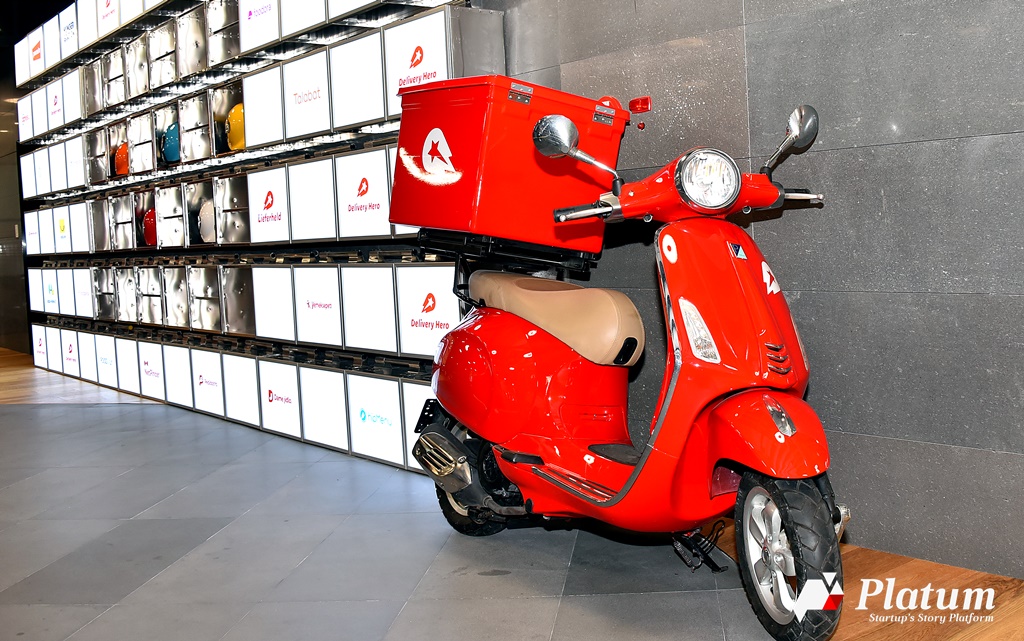 Berlin, December 13, 2019 – Today, Delivery Hero SE ("Delivery Hero" or "Group" 딜리버리히어로) signed agreements with shareholders, including senior management, of Woowa Brothers Corp. ("Woowa" 우아한형제들). The Transaction reinforces Delivery Hero's commitment to expand into fast-growing Asia and solidifies its position as the largest global food delivery platform, outside of China by number of orders.
Woowa operates the largest online food delivery service in South Korea, Baedal Minjok(배달의민족), which generated approximately 100 million orders in Q3 2019. Woowa predominantly operates a marketplace business model called "Baemin Service" which accounts for 97% of orders in nine months. In the financial year ending December 31, 2018, Woowa grew revenues in Korea by 96% year-on-year to € 242 million, with GMV reaching € 4.0 billion and achieved an EBITDA of € 46 million. In the nine months of 2019, Woowa grew revenues in Korea by 84% year-on-year to € 301 million, with GMV reaching € 4.6 billion and achieved an EBITDA of ~ € 3 million. Woowa also operates a business in Vietnam which fulfilled approximately 1.5 million orders in Q3 of 2019.
As part of the transaction, a Joint Venture with the management of Woowa will be established in Singapore. Woowa founder and CEO, Mr. Bongjin Kim, will become the Chairman of the Board of Directors and Executive Director of the Joint Venture to manage the operations of the Delivery Hero group in the Asia Pacific region and oversee expansion in the region.
The Transaction is valued at an enterprise value of US$ 4.0 billion (or € 3.6 billion) on a cash and debt free basis, before certain adjustments. Delivery Hero is expected to achieve 100% ownership in Woowa over time for a consideration of approximately a US$-equivalent € 1.7 billion in cash and € 1.9 billion in shares based on a 20-day VWAP of € 47.47.2 At closing of the Transaction, Delivery Hero will own up to 88% of the share capital in Woowa with the remaining 12% to be held by Woowa management and to be exchanged in Delivery Hero shares over a four year time horizon, to achieve the 100% ownership.
The new shares to be issued from the existing authorization by Delivery Hero will be up to 40.1m equating to approximately 17.5% of Delivery Hero shares outstanding post Transaction. The closing of the Transaction is subject to certain conditions including financing and regulatory approvals and is expected to occur in H2 2020.
Niklas Östberg, CEO of Delivery Hero, commented: "We are excited to enter into a strategic partnership with Woowa Brothers, which is at the forefront of innovative technological services and has put Korea on the map in the global online food delivery industry. We fully support Woowa Brothers to continue making investments and innovate for the benefit of the wider industry participants, including consumers, restaurants, employees and riders. To this end, the joint venture will have the full support of, and access to, Delivery Hero's global resources."
Bongjin Kim, CEO and Founder of Woowa, commented: "The Korean food delivery market is still in the very early stages of development, and offers vast opportunities to grow the customer base and expand into adjacent on-demand services. We are excited to partner with Delivery Hero to leverage their platform and global expertise to facilitate expansion in Asia, as well as to further penetrate the high potential Korean market. The partnership will also help achieve economies of scale to effectively compete against global and domestic IT giants. Together we aim to cultivate and invest into development of online food delivery services for the benefit of consumers, restaurants and riders."
---